Google has made significant advancements in the field of AI-based medical technology with the launch of Med-PaLM 2, a limited-access tool that utilizes the medical language learning model (LLM). Med-PaLM 2 is designed to accurately answer medical questions, marking a major breakthrough in the field. Google also launched its Cloud-Based Claims Acceleration Suite to speed up the health insurance prior authorization process.
During its annual health event, "The Check Up," organized on March 14th, Google announced its newest Artificial Intelligence-based healthcare tool, which is set to revolutionize the field of present-day healthcare. Equipped with Large Language Models (LLMs), Med-PaLM 2 is set to capture researchers, students, and the general public's attention. In the symposium, Google Inc stated that Med-PaLM 2 could achieve 85%+ accuracy in Multiple-Choice Question Answering (MCQA) based on the United States Medical Licensing Examination style test. Med-PaLM 2 is a neural network-based AI tool specifically trained to answer medical exam-style questions.
In its pre-run, Google launched Med-PaLM 2 for a small group of Google Cloud users to check its efficacy in a controlled setting. It was also announced that it could take a while for the tool to be properly launched into the open market due to the delicate nature of medical information. The company intends to examine relevant, safe, and appropriate technology usage before making it publicly available.
The Shortcomings of Previous Versions
In December 2022, Google and DeepMind launched Med-PaLM, an artificial intelligence-based tool trained to answer medical questions. Its basic architecture was based on the Pathways Language Model (PaLM). Med-PaLM passed the United States Medical Licensing Examination satisfactorily, but on its trial run, researchers found it generated possible malicious answers approximately 5.9 percent of the time. After reprogramming Med-PaLM and fine-tuning it to pass all quality standards at Google, Med-PaLM 2 was launched.
Technically Med-PaLM 2 was tested for 14 criteria and was evaluated by both clinicians and non-clinicians from various backgrounds across several participating countries. Med-PaLM 2 provides accurate and precise answers to various medical questions. It is trained to explain the justification behind its answers. Though the team found Med-PaLM 2 to show certain anomalies while answering medical questions, the tool's future still looks promising and has vast scope for development.
Google's Medical Large Language Model, or LLM
The company states the medical language model (LLM) could be used to resolve the intricacies of medical data and organized them to create better training models for AI. LLM can be trained to answer complicated medical questions and create meaningful insights. LLM could also transcribe medical documents and generate a synopsis from available data.
The AI Principle Google established in 2017 guides how the company conducts research, builds cutting-edge technology, patents product development, and designs blueprints. While designing both Med-PaLM and Med-PaLM, 2 Google ensured legitimate protection and transparency for its cloud users.
AI to Generative AI
Generative AI (Generative Artificial Intelligence) can devise a plethora of data from various resources like audio, visual, images, and text and generate 3d models. Generative AI is trained to learn from the vast available data and use this data to produce output. Generative AI has already proven helpful in scientific research, product design, creating art and music, gaming, entertainment, etc. The recent achievements in the field of GPT (Generative Pre-trained Transformer) have opened new prospects in the field of Generative AI.
AI-aided Diagnostic Technology
In October 2022, Google Cloud released its Medical Imaging Suite, a complex Artificial Intelligence-based diagnostic technology in association with HOLOGIC to reform cervical cancer diagnosis and Hackensack Meridian Health to early detection of prostate cancer. Recently the collaboration between Google Health and iCAD aims at refining breast cancer screening procedures.
The Check Up event also announced Google's partnership with three healthcare organizations committed to bringing cutting-edge medical technology to our doorsteps. Non-profit organization Jacaranda Health and Chang Gung Memorial Hospital, in collaboration with Google, is focused on developing advanced machine learning programs to understand ultrasound images. Similarly, the Mayo Clinic, in partnership with Google, is set to make developments in the field of radiotherapy.
Cloud-based Claims Acceleration Suite
Google's annual health The Check Up" event this year was very eventful. Google launched another AI-based tool, the Claims Acceleration Suite, with the intention of reducing the burden on current healthcare infrastructure by introducing artificial intelligence-based technology to expedite tasks related to hospital administration, insurance claims, prior authorization, etc. The Claims Acceleration Suite aims to create efficient working methodologies with reduced administrative strains. Google has rolled out the prior authorization feature of the suite for authorization and hopes to release other features of the suite soon.
The Claims Acceleration Suite, with its newly created Claims Data Activator, performs better exchange and reviewing of data in an efficient manner using Healthcare API, Document AI, and Healthcare Natural Language API. Claims Data Activator uses AI models to allow efficient prior authorization requests and scale down manual data entry time.
Centers for Medicare & Medicaid Services (CMS) in the US claims takes about ten business days to process prior authorization to screen if prior authorization for the particular medical process, device, or medication is required or not. This is followed by submitting the report to the health insurance provider and later approved by their doctors. This is both time and resources consuming, thus delaying the valuable time in providing the required medical attention to the patients. AI-based Prior authorization is supposed to reduce the time gap allowing proper care to patients by making more informed decisions.
Conclusion
Artificial Intelligence in healthcare involves the use of machine learning algorithms to aid doctors in performing more accurate diagnoses and help generate a more concise treatment plan. ML algorithms are trained using patient information stored as data. AI can learn, think and analyze its action to take appropriate decisions. Google, in collaboration with various healthcare institutions around the world, aims to develop powerful AI-based tools to help healthcare providers.
Article Source: Reference Article | Image Source: Google
Learn More: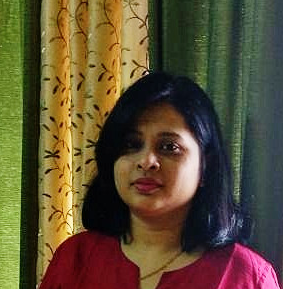 Sipra Das is a consulting scientific content writing intern at CBIRT who specializes in the field of Proteomics-related content writing. With a passion for scientific writing, she has accumulated 8 years of experience in this domain. She holds a Master's degree in Bioinformatics and has completed an internship at the esteemed NIMHANS in Bangalore. She brings a unique combination of scientific expertise and writing prowess to her work, delivering high-quality content that is both informative and engaging.